What is the equipment of riot control? How they work?
---
---
For protection, officers performing riot control will often wear protective helmets and carry riot shields. These are designed to protect the wearer from those dangers that come from direct melee and hurled objects such as bottles and bricks. The gear frequently worn by riot control officers protects the entire body with no vulnerable spots to exploit. For example, the helmets worn by riot control officers have an additional outward-extending part that protects the back of the neck from assault. To provide even greater protection, the protective equipment often provides ballistic protection. If tear gas or other riot control agents are to be used, gas masks may also be worn.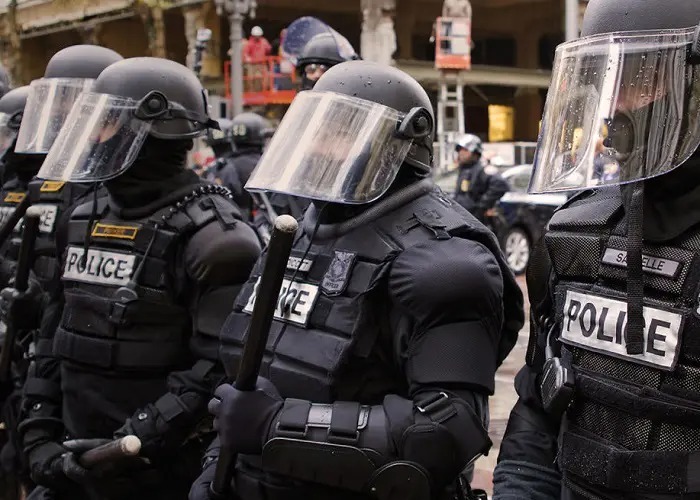 Special riot hand weapons include the wooden or rubber baton; the African sjambok, a heavy leather or plastic whip, and the Indian lathi, a 6 to 8-foot (2.4 m) long cane with a blunt metal tip. Vehicle-mounted water cannons may serve to augment personal weapons. Some water cannons let police add dye to mark rioters or tear gas to help disperse the crowds.
In major unrest, police in armoured vehicles may be sent in following an initial subduing with firepower. Occasionally, police dogs, fire hoses, or mounted police are deployed.
---
officers performing,protective

Catalogue